Hello and welcome to the first official post on The Game Chest Blog!

This month we would like to help you get to know more about us!! We'll share our personal story, hobbies, and favorite games. We'll share info about the journey that led us to our business, Game Chest, and a brief look into our future. Then, we'll wrap up with the most important part of Game Chest: our Community! We'll dive in to how it has grown and what we hope to see it continue to grow into as we approach 5 years! 
If you have any questions at all, please post them in the comments, or send us a message! We absolutely love sharing and look forward to helping answer any questions you might have! 
Let's start with a bit about Ben and myself, and help you to understand how we got here! 

Who is Amanda?
My name is Amanda. I go by "'Manda" but that's not a big deal. My pronouns are she/her and I am a queer woman. Ever since I was a young girl I have loved games. Some of my favorite memories are moments when I learned new games, or when I was persistent enough to convince my family to play games with me! Check out our Instagram stories to learn the first board game I remember learning, my favorite "traditional" board game, and more!  Make sure you're following our Instagram and Facebook to get all the juicy details!
I have always had a knack for leadership. As a girl who was labeled "Bossy" as a kid, it fits in with who I am. But I also have a burning passion for quality connections and inclusion. I was involved with many organizations that centered around inclusion of students with disabilities, and I went on to become an American Sign Language Interpreter for nearly a decade. As a person who struggled with fitting in, it has always been so important to me to be a safe space for others who feel the same way.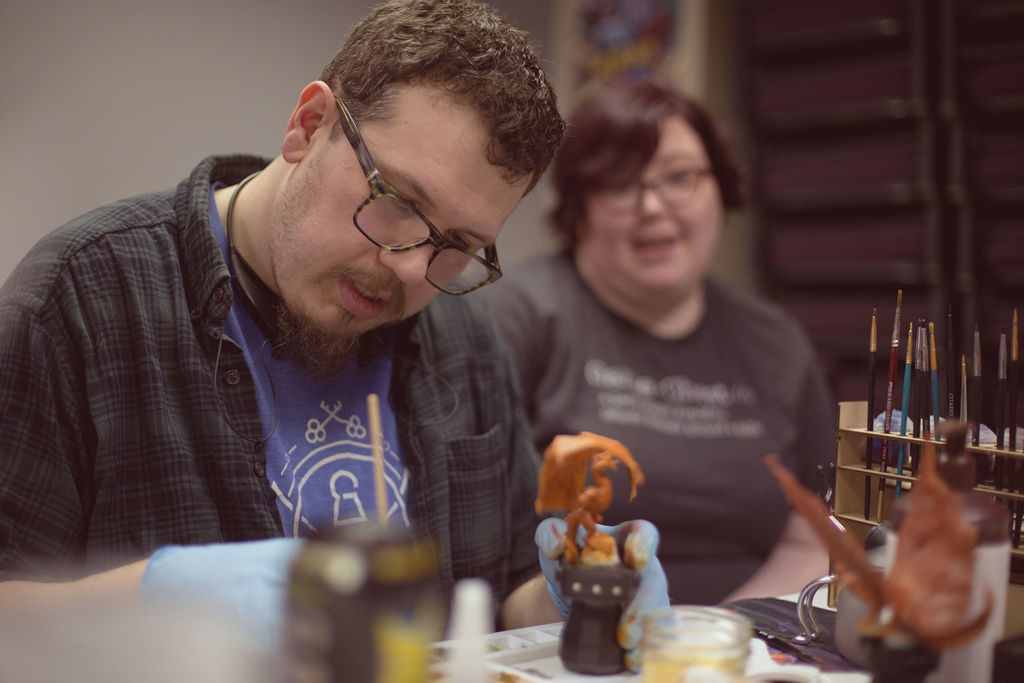 Who is Ben?
Ben is my partner (in life and business) and his pronouns are he/him. His passion for games started when he was young as well - as he was introduced to Dungeons and Dragons when he was given the original books to read when he was 12. He started running games for his friends soon after.  As an artist, Ben dove headfirst into miniature painting. He also spent a lot of time playing video games and loved Pokémon, Zelda and other adventure games that lend themselves nicely into what we do now. We will be sharing some of his favorite games, his favorite Pokemon, and his current projects on the stories as well - so totally worth looking at! 
How we came to be the "Mom and Pop" of Game Chest:
Ben and I met online and our connection point was games. I wanted to learn D&D and he was all about learning more board games. Back when we first met, we both joked about how fun it would be to own a game store one day. One thing you should know about me: I am committed to making dreams happen. I love helping people see their dreams come true, and this was a big one for us. 
Over the years, we grew our board game collection. Ben sold most of his Magic the Gathering cards so that we could invest in growing our personal library! (I still can't believe he did that.) Over time we became the "Game people" and we brought games to every gathering we went to. Friends started to ask if they could rent our games and we joked that when we open our game store we would make that a part of what we do. 
We started talking seriously about opening a game store about 3 years into our relationship (2013 ish) but got scared by the intimidating aspects of business ownership. Several years later, we were talking with a friend who owned a local business and she encouraged us to do it. So we dove headfirst into writing our business plan and making our dream come true. In November of 2017, Game Chest opened its doors to the public!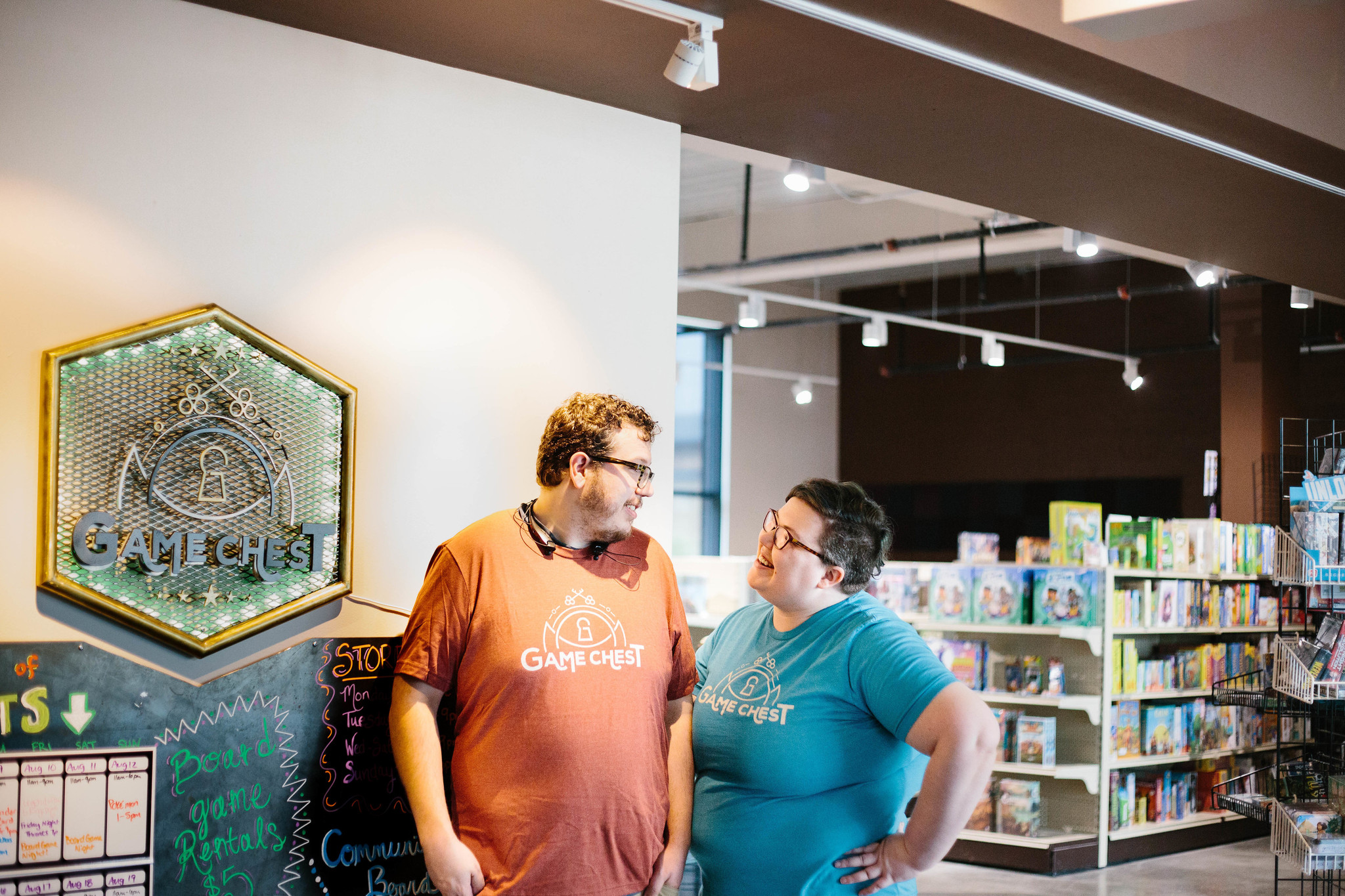 We love being the "mom and pop" behind this shop. We still are so grateful every day that this is what we get to do. It is our hope that we will continue to grow this community and this business and become a staple in Sioux Falls.
See ya soon! 
Manda